Join Our Electronic Mailing List...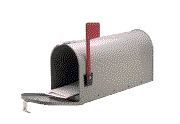 Strong Concepts can keep you informed via email about TEAPAC developments as they happen, as well as with our InfoQueue newsletter. InfoQueue contains articles of interest regarding TEAPAC software, other industry software, and traffic engineering research. You will also receive new product announcements. This information will not be provided to any agency not related to Strong Concepts and TEAPAC software.
If you would like to join our electronic mailing list, just complete and submit the form below.
Home | About Us | Products | Distributors | Demo Software | Price List | Ordering Information | FAQs | Training/Events Calendar | Publications | Related Sites | Contact Us | Join Our Mailing List
this page last updated February 10, 2007